Sudoku Game Select language
website dedicated to the popular puzzle game Sudoku online for free! Different versions, sizes and levels of complexity
Select the language:
Sudoku game online for free and without registration.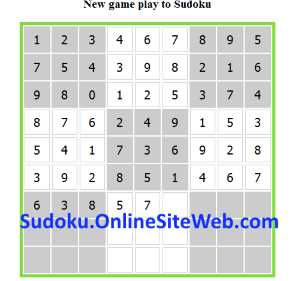 Easy Sudoku is the perfect puzzle for beginners for all the players automatically creates the perfect to learn Play sudoku from Windows PC or Mac, but also on smartphones and tablet without downloading apps, Android iOS and Windows Phone.
Japanese Crossword is necessary to fill free cells with digits from 1 to 9 so that every row, every column and every 3x3 small square each.